So we're supposed to gather around for "THE HOLIDAYS" (can't say CHRISTMAS) and spread good cheer, be with family exchange presents and....
Talk. About. Health. Care.
That's right.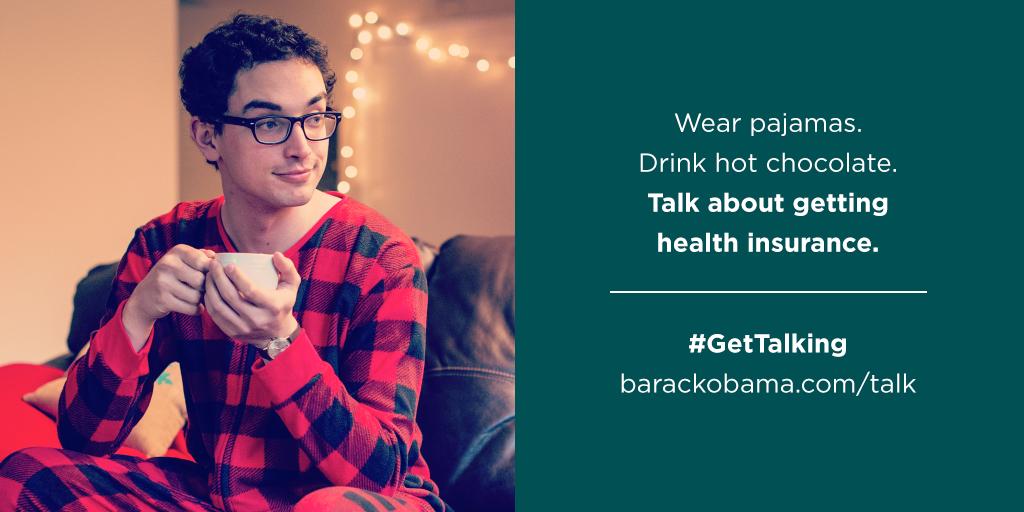 Invite a hipster over (who wears a onsie apparently), fire up the hot chocolate and
talk about getting health insurance.
The great thing about the above image, is people are having an absolute field day with mocking it, which it totally deserves.
It also led to this hilarious tweet:
Take a trip over to the
website
and unfortunately, our pajama clad friend is no longer on the site, but there are some great tips for striking up the health care conversation for THE HOLIDAYS.
Here you go:
Just a simple 4 step plan for you to make that all important step to get your loved ones thinking about health care.
Have you ever heard of the
nine most terrifying words
in the English language?
"I think you all know that I've always felt the nine most terrifying words in the English language are: I'm from the government, and I'm here to help." spoken by none other than
President Ronald Reagan.
Beware America.
HAPPY HOLIDAYS!!