Now That Was Intense TV
Don't know how many people watch HBO's
Boardwalk Empire
, but I have to say that last nights episode,
Two Imposters
was 50 minutes of the most intense drama I've ever watched. They never letup on the gas pedal from start to finish. Brilliant!
Steve Buscemi as Enoch "Nucky" Thompson
Things have gotten so bad for the woefully mismanaged
New York Jets
that even
Fireman Ed has bailed
.
Gee, we'll really miss those J-E-T-S chants.
Is Ed Anzalone a self important oaf or is he finally facing the reality that the New York Jets are a poor second fiddle to the New York Giants? The Giants, in contrast are a well run organization with a terrific coach in
Tom Coughlin.
Rex Ryan
has proven to be a buffoon along with the rest of the team. Any organization reflects from the top down. Jets owner
Woody Johnson
is a clown and the Jets are a joke.
Casablanca is 70 Years Old Today
The classic motion picture,
Casablanca
debuted 70 years ago today. One of my all time favorites.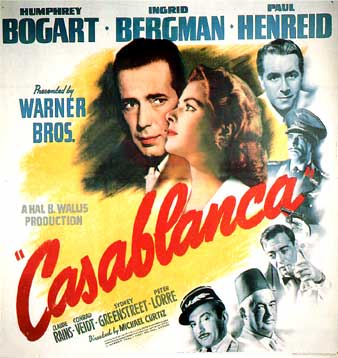 Humphrey Bogart did not say "Play it again Sam" as is often misquoted. It was "If she can stand it I can. Play it."
He did, however say, "Here's looking at you, kid." Twice.
And finally, my favorite line from the movie: "I was misinformed."
As my dad used to say all the time, "They don't make 'em like they used to."